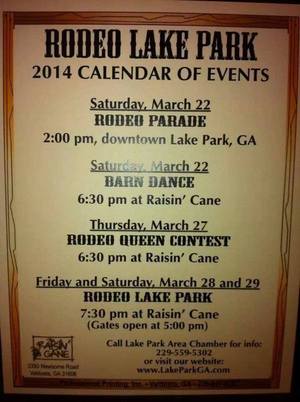 I'm happy to be one of the sponsors of the Lake Park Rodeo Fish Fry Thank You Dinner for all the rodeo volunteers tonight. Projects like the rodeo are a success because people from all across our community come together to work for common outcomes.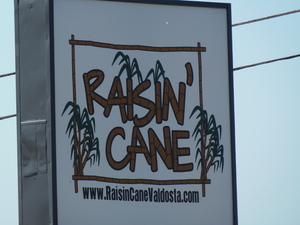 Volunteer and organizational meetings have been happening for weeks and now we have an opportunity to say "Thank you" to all those who have been working hard to bring the rodeo to Lowndes County.
Festivities began on Saturday with a parade in Lake Park followed by an evening BBQ and barn dance.
Volunteers for the weeks events include those who set up the arenas, supervise the livestock and barn areas, provide security, sell tickets, take tickets, act as judges for the Rodeo Queen Contest, make sure that lost parents and children are re-united and that everyone can find a parking spot. And of course, a big thank you to the Lowndes County Sheriff's office and State Patrol who will direct traffic on Newsome Road and US41S both evenings.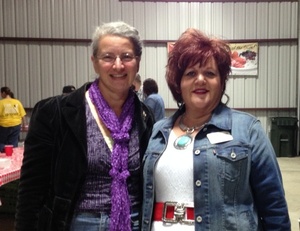 Finally a warmest thank you to Kathy Walker, executive Director of the Lake Park Chamber, for her leadership and vision for this community event.
–gretchen
Short Link: