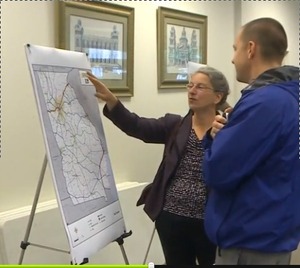 Gretchen went to the public meeting about the Georgia State Rail Plan at the Valdosta City Hall Annex, to observe, and to express her concern that the plan needs to benefit all Georgians, not just certain companies, and not just metro Atlanta. About 23 people attended the meeting in Valdosta, which was more than the 25 in Atlanta or the 6 in Dalton.
Many economic opportunities could come from improving freight service, or adding passenger service, ranging from rail jobs to tourism to commuting to work, plus steering development to rail corridors. There are also potential drawbacks, such as increased rail traffic causing more highway traffic delays at railroad crossings, and possible new engineering such as the new US 84 overpass under construction.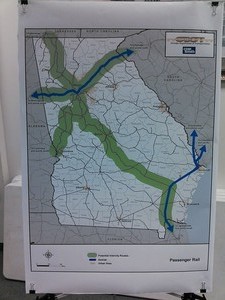 A passenger route likely to attract enough traffic to recover much of its cost would be Valdosta to Atlanta through Hahira, Adel, Tifton, and Macon. While passenger rail seldom recovers all of its costs, neither do new automobile bridges and roads, so where GDOT and other funds should be spent, road or rail, is really a matter of priorities and tradeoffs.
That Valdosta to Atlanta route was not on the main maps presented in the meeting, but the purpose of these meetings is to take input. As part of its Georgia State Rail Plan web pages, GDOT has included the slides used in the presentation. You can provide input online through GDOT's Rail Stakeholder Survey.
Joe Hellriegel reported for WCTV yesterday, GDOT Visits Valdosta To Present State Rail Plan: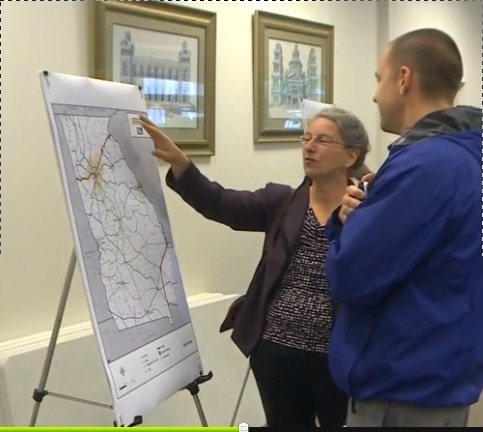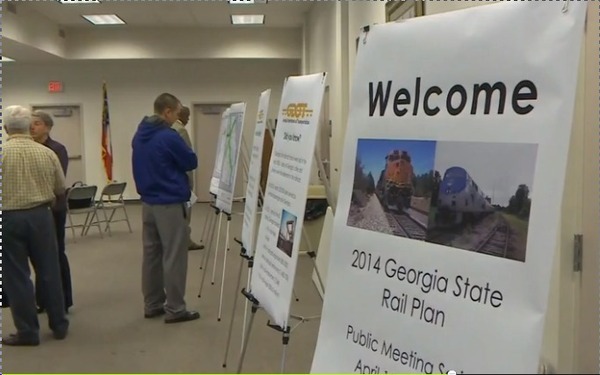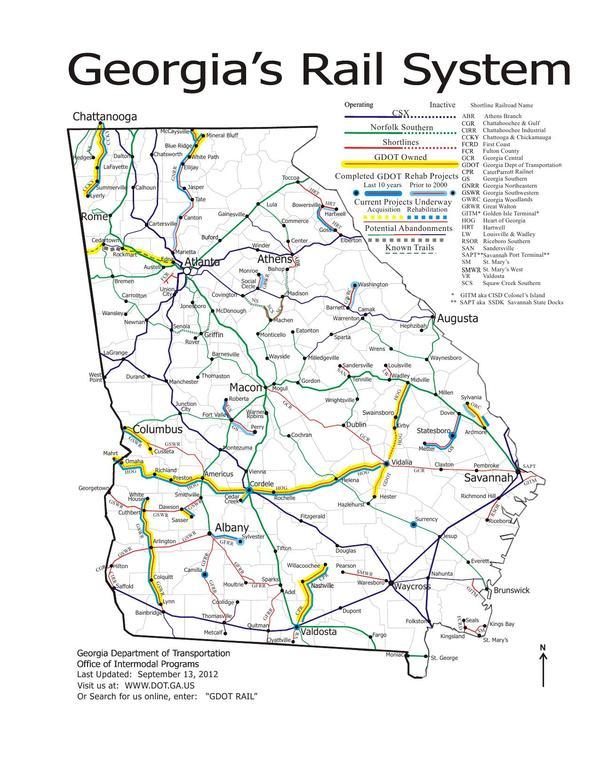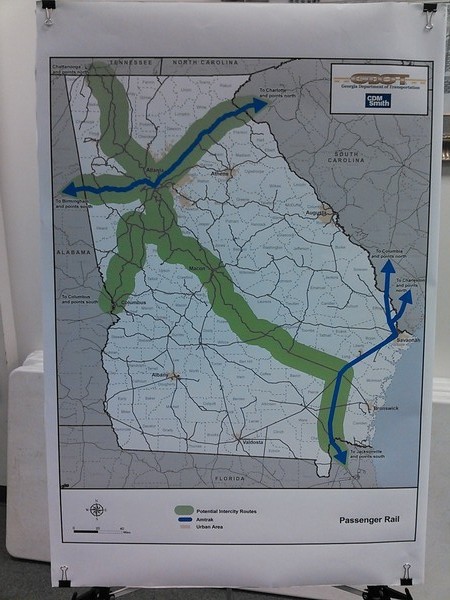 Please remember to vote for Gretchen in the special election on May 20th (early voting starts April 28).
Short Link: