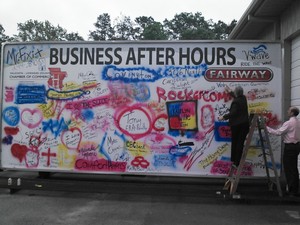 Campaigning can be fun!
The Valdosta Lowndes County Chamber of Commerce held Business after Hours last Thursday at Fairway Outdoor Advertising in Valdosta. Gretchen helped decoarte a very large whiteboard. Thanks to Fairway's Terry Harkins for supplying the markers and spray paint.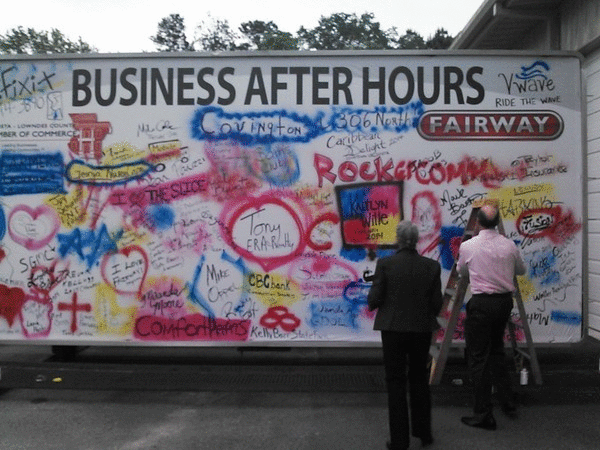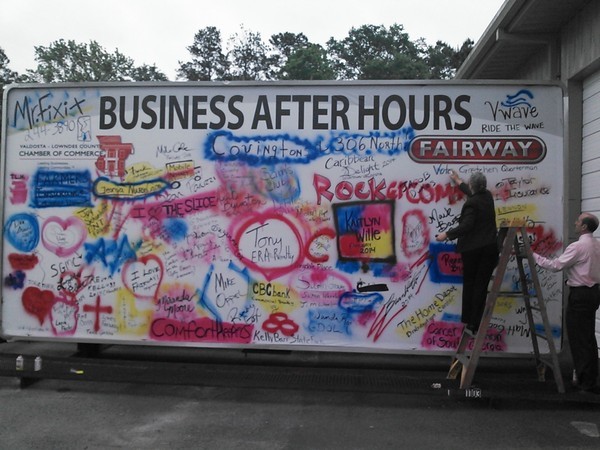 What she wrote:
Vote Gretchen Quarterman
How about that?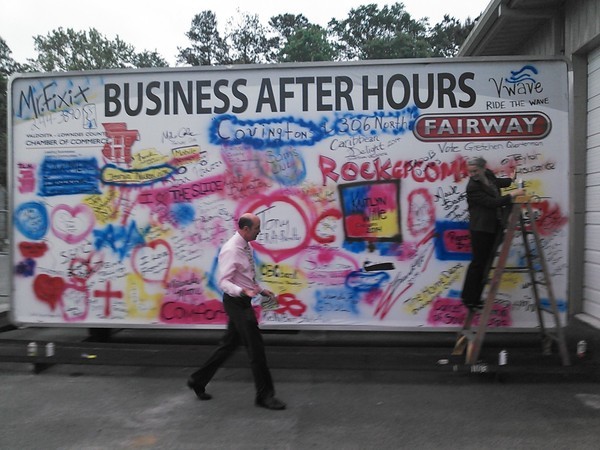 Please vote for Gretchen in the Special Election on May 20th. Early voting starts April 28th. Thank you.
Short Link: