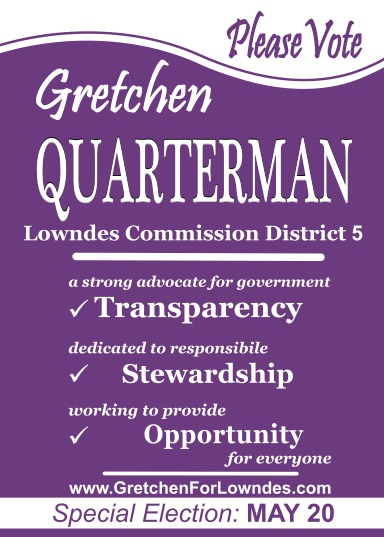 I had the opportunity to speak at the Lowndes County Republican Party on Tuesday, April 15th. The room was full and candidates for elections contested in May were invited to speak.
I wondered how many people I would know when I arrived and as it turned out, I knew about 1/2 of the people there. Happily, I saw many old friends and made some new ones.
I think that the basics of government transparency, good stewardship and opportunity speak to people across our community.
I am a committed advocate for transparent government that provides responsible stewardship and opportunities for service and participation for everyone.
Thanks again LCRP,
-Gretchen